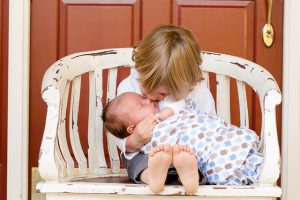 The Pregnancy Podcast – Q&A: Siblings at the Birth of a New Baby
Why this podcast?
I know, I know, The Pregnancy Podcast is making quite a few appearances on this blog but I just couldn't resist this episode and, it's a Q&A episode, which I haven't featured before so I just kind of, well, went for it.
If you have read my other posts featuring The Pregnancy Podcast (epidurals, creating your birth cave, bustin' some myths and when birth doesn't go as planned) then you will know why I love it so much.
Emily Wills is a doula based in Stockholm. She believes that birth can be a beautiful and empowering experience and started this blog as a way of sharing some really great podcasts. She is also a mother of three and an enthusiastic runner.