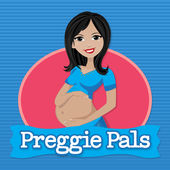 Preggie Pals: Episodes – Delivering a Breech Baby & 10 Pregnancy Questions You're too Embarrassed to Ask
Why this podcast?
I recently discovered a whole bunch of pregnancy and birth podcasts. Preggie Pals was among them and at first glance, it looked like a fairly lighthearted, dare I say, fluffy, style of podcast. I wasn't really sure that it would be my thing but this blog isn't about me so I decided to take a closer look.
I have to say that I was quite surprised by the content of the episodes. Many explored more serious subjects than I was perhaps expecting. Intrigued, I went to the homepage to find out more.
Emily Wills is a doula based in Stockholm. She believes that birth can be a beautiful and empowering experience and started this blog as a way of sharing some really great podcasts. She is also a mother of three and an enthusiastic runner.