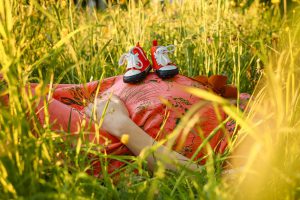 Doing It At Home – Picking Your All-Star Home Birth Team
Why this podcast?
Another new one this week and I'm super excited to introduce this podcast.
I have to say that since discovering it a few days ago, I have become a little bit addicted.
The Doing It At Home Podcast is honest, real, open and it can be pretty raw too.
The hosts, married couple and health and fitness enthusiasts Matthew and Sarah, take you through their home birth journey.
They are funny, super relaxed and I love that they record their episodes at home, sometimes with some little gurgles and cries from their baby daughter, Maya.