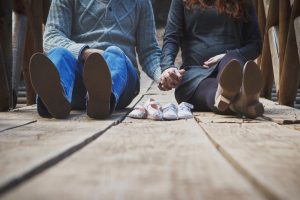 A birth preparation course designed by a doula……..for those with no doula!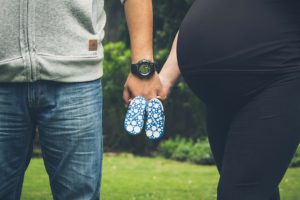 Who Is It For?
This one-to-one, virtual course will suit those who choose not to have a doula, but who still want to enter into their birth with knowledge, confidence and flexibility.
If your aim is both an empowered and empowering birth experience, then this course is for you.
It is designed for the birthing person and birth partner to take together, but will also be valuable for those planning to birth alone.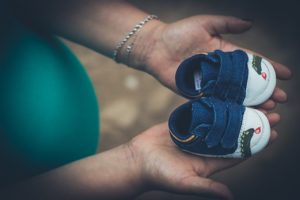 The Concept
As a doula, I love the prenatal sessions I have with clients. 
I love seeing people really think about their birth and about all the decisions they make along the way. 
It inspires me to see people take the driver's seat and start to ask questions, to look at what they do and do not want and to explore alternatives. 
It makes me want to hold prenatal sessions with all expecting families!
For many, however, hiring a doula is either not a part of their vision or is simply not feasible. 
But!! I wanted a way to reach more families. A way to support as many people as possible in having an empowered birth experience.
And that is where this course comes in.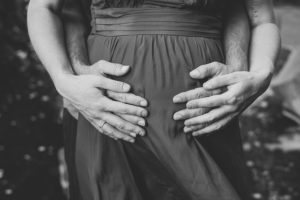 The Course
I decided to take all the ideas, discussion points, inside information, tips and evidence-based resources that I include in prenatal sessions, develop them and create this short, virtual course.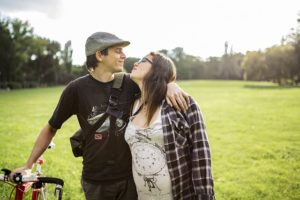 The Structure:
– Three live, virtual sessions (just you, your partner and I)
– The first two sessions are for us to cover all the course material and will each last about two hours.
– The third, shorter session will be held closer to your guess date and will be a chance for us to recap as well as discuss any concerns, thoughts or questions you have.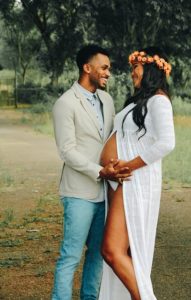 What's Covered
We will cover a lot during this course, including:
Birth As a Concept
– Your associations with birth and your own experience of it.
– What you envision for your upcoming birth and what might prevent you from achieving that.
Birth As A Process
– Birth as a transformational experience.
– Birth as a physiological process.
– Trusting your body.
– The importance of Oxytocin and feeling safe and calm in your birth environment.
Thoughts Around Labour and Birth
– Rethinking how we view the sensations of birth.
– Preparing mentally and emotionally to ride the waves.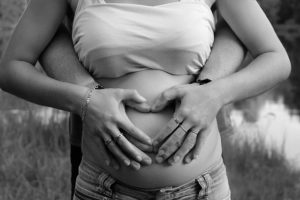 The Stages of Labour & Birth
– Ways to recognise early and active labour.
– Tools and ideas for each stage including postpartum.
– Tips and things to think about for both the birthing person and partner.
Interventions
An overview of common interventions (pro's, cons and things to consider) including:
– Induction 
– Monitoring
– Cervical checks
– Breaking the waters
– Pitocin
– Epidural
– Cesarean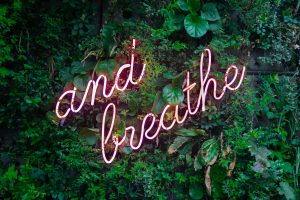 Tools For Labour
– Comfort measures and pain relief options.
– Tools to use at the hospital.
– Ideas for labour and birth positions.
– The importance of informed consent and how to ensure you make informed choices.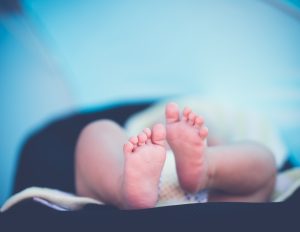 Postpartum
– What to expect in early and later postpartum.
– Breastfeeding.
– The emotional and the practical side of life with a newborn.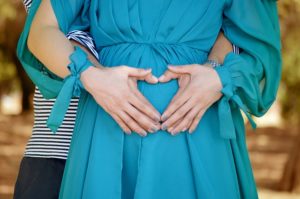 What's Included:
– Three, live, virtual sessions
– Information, ideas and conversation to support you and your partner in having an empowered birth.
– A digital handout for each of the first two sessions with an overview of what we will cover, tips and things to think about.
– A follow-up email after each of the first two sessions with links to a mix of articles, blogs, podcast episodes and websites, to allow you to delve deeper into the topics we cover.
– Email contact in between sessions to support you in any way I can.
– The fantastic ''Your Birth Plan'' PDF book from Vanessa Merten of the Pregnancy Podcast.
– Ocean Waves relaxation/visualisation recording.
– Fear release exercise.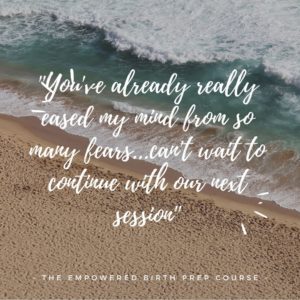 Cost
1475 kr
(125 GBP / 140 EUR / 160 USD)
If you are based in Stockholm and prefer to have this course in-person, please contact me.
Email me to register or if you have any questions – emily@yourdoula.se