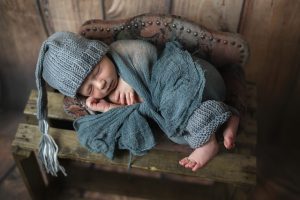 These wonderful words and images are shared with the knowledge and permission of my amazing clients.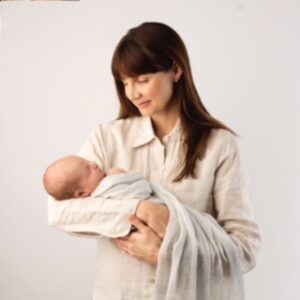 Nicole & John
"We were so lucky to have Emily as our doula.
She went beyond our expectations and helped to make what could have been a negative birth experience a positive one.
We could not more strongly recommend her.
In fact, she did such a good job as our partner through the birth process that we made the decision to work with her as our postpartum doula and we couldn't be happier.
She's the best!"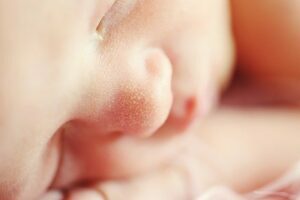 Danel & Jonathan
"Thank you Emily for being with us yesterday, you were such great company to us, your calmness throughout it all made everyone feel like a team.
I think you were the glue putting all of us together."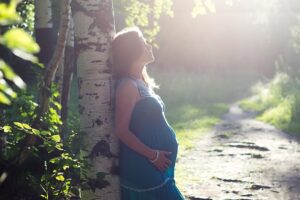 Christina & Michael
"Emily was key to our positive pregnancy and birth experience. As first-time parents living away from family during a pandemic, we really appreciated having Emily's support and guidance.
Her calm presence, openness and emphasis on empowering us to make the decisions that felt best to us were exactly what we were looking for.
I like to feel informed, hate feeling rushed and tend to ask a lot of questions, so her patience and listening skills were invaluable.
The pre-birth meetings were a great opportunity for us to air our concerns, discuss our feelings and get helpful information from a trusted and understanding source.
Her sense of humour felt like a bonus!"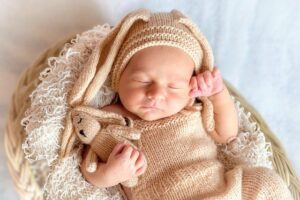 Lynn & Filip
We were new to Sweden, expecting our first child and had many worries surrounding the birth.
Being without family and friends, we decided to hire a doula. It was important to us to find someone who understood our concerns and who matched our personalities and we immediately felt that Emily was the right person for us.
She listened carefully to our questions and concerns and shared knowledge and resources in a non-judgemental way.
I felt so at ease with Emily as I saw her warm and kind manner and genuine love of the work she does.
She also took the time to talk to my husband about his expectations and concerns, ensuring he was involved.
Emily was always quick to respond and went the extra mile to support us in any way she could, including being a listening ear when I needed it.
Hiring Emily as our doula was one of the best decisions that we made and we highly recommend her.
We will always remember what an impact she had on our experience and how we felt that she was not just a source of support but also a dear friend.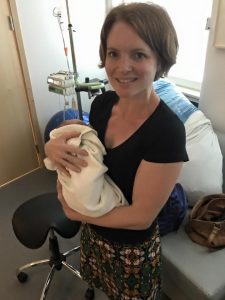 Natalie H
"Firstly, thank you for everything! You have been the perfect doula, and the support you gave us both was absolutely invaluable. 
Both of us feel we couldn't have (and wouldn't want to have) done it without you. 
You were so calming and gentle and prepared – looking ahead at what might be good to offer me, including things for my husband to offer – letting us have the experience together, while helping us achieve that. 
We both felt so connected during the birth, and we truly, from the bottom of our hearts, thank you for making that possible. 
You are a brilliant doula, Emily. The lucky families that have you beside them in their family journey in the future."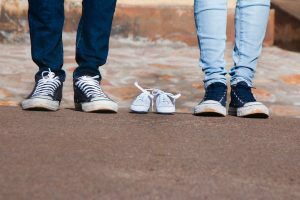 Catherine & Mikael
"Emily's calm demeanour and quick sense of humour made us feel like we were in the presence of a friend.
We always felt rejuvenated after our sessions with her and she provided a ton of evidence-based resources which helped us feel as prepared as possible.
What was unexpected was how indispensable Emily proved during pregnancy and immediately postpartum too.
She is a natural and unbiased listener and to be able to reach out to her for advice or to process any of the multitude of emotions that came up was invaluable.
A sense of relief washed over us when she arrived at our birth, there was nothing like knowing that no matter how things panned out, there was someone present who knew us and what we wanted.
Emily catered to us like royalty and took some amazing photos that we will cherish forever.
We will forever be grateful to her for making our transition to a family of four a beautiful and fully supported experience.
Our only regret is that we didn't find her sooner!"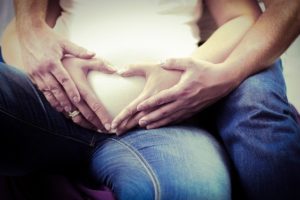 Mieke & Jacco
"We are so happy that we asked Emily to support us during pregnancy and birth!
I really wanted a familiar face there, someone (beside my partner) who knew me and knew what I wanted or didn't want.
Emily was there to give support and suggestions, but always so subtle. She was there when we needed her and in the background when we didn't.
She gave my partner tips on how to support me and also took over from him when he needed some air. I was never left alone and felt so loved and taken care of! What a luxury.
After I gave birth, Emily stayed in touch and boosted my ego every now and then with sweet texts.
Thank you so much Emily! We couldn't have done it without you."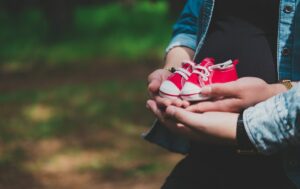 Jacco – for the partners:
"I felt very fortunate to have somebody at the birth who was there when I needed them.
From subtle ideas about massaging my partner to running to the store for extra snacks, taking pictures with your phone ('coz you'll forget!) and reminding you to ask questions, I think having Emily there is essential."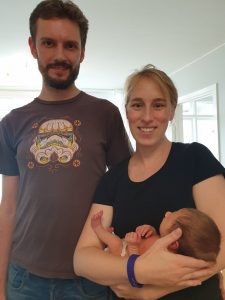 Sam & Dave
"Emily was a fantastic doula and was a huge help in making us feel more confident and comfortable.
She suggested some fantastic resources which helped us clarify what we wanted and was instrumental in helping me find a way to have the birth experience I wanted.
Emily helped my husband and me to think about what we wanted in our birth plan, but also to accept that things may not go according to the plan.
I decided I wanted to feel positive about my labour however it happened and to feel like I was present and involved in the process.
Emily helped me to figure this out and focus on this, so that although we had a birth plan we were happy with, we were also okay when things didn't go according to the plan and I felt very positive about the overall experience."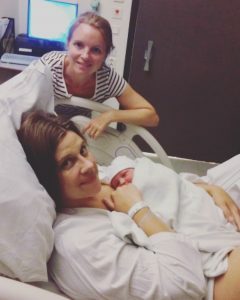 Nina
"Emily and my partner made such a fantastic team. I felt so spoiled and supported."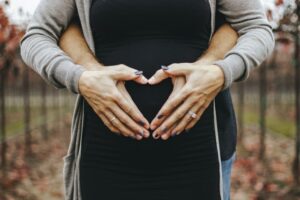 Leticia & Karl
"My first birth was an emergency C-section after a failed induction and four days of labor.
For months afterwards I was in pain and felt despondent, but it was only when I got pregnant with my second daughter that I realized I had some unprocessed trauma.
I was terrified of labor, and it affected my ability to enjoy my pregnancy or feel a bond with my baby.
Emily was a lifesaver. It was so important to have someone listen to me with kindness and patience and without judgment. She sent me so much useful material and helped me direct my fears into research and gaining knowledge.
My second birth was also a C-section but this time it was a very positive experience.
With Emily's help I learned to advocate for myself and my needs and I felt heard and respected.
I had enough information about birth and the possible interventions to have a frank discussion about my preferences with my doctors.
I feel like not only was I an active participant in my birth but that I was able to make the choices I wanted as events unfolded.
I cannot recommend Emily enough!"
L & J
"It was a really good experience having Emily at the delivery as well as helping us prepare beforehand.  We discussed various pain-relief methods so that we could write our birth plan.
During labour, Emily helped me with massage and made sure that I was drinking. She was a huge support to my partner so that he was not so afraid.
J (partner):
It was a great experience for us to have Emily by our side before and during delivery."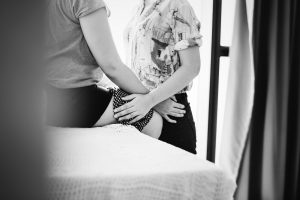 C & H
"Jag kommer alltid att minnas hur Emily läste avslappningsmanus 'Waves of Relaxation' för mig i flera timmar(!) medan jag badade och kunde somna och dåsa under aktiv förlossning, helt underbart.
Under tiden kunde min fru få en paus, sova och sedan vara mitt stöd igen.
Emily stöttade mina önskemål om hur jag ville föda, helhjärtat, hjälpte mig hantera rädslor och stöttade mig känslomässigt före, under och efter födseln.
Det hjälpte mig så mycket, gav mig och vårt barn en tryggare födsel.
Mina varmaste rekommendationer!"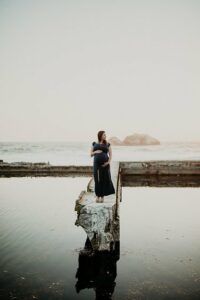 Serena Martini
"After a first, traumatic birth I knew a doula may help calm and support me for my second.
From our first conversation Emily made me feel heard, supported, and safe and it was like a weight was lifted from my mind and body.
I had moments of feeling powerful and confident, and days where I felt scared or worried about the birth.
Emily had the intuition and compassion to listen, gauge my mood and say what I needed to hear at the right moment.
She reminded me of my strength, allowed me to give in and surrender to what my body and baby were telling me, while at the same time making me feel so much more in control and proactive than I felt in my first birth, giving me countless tips and info on different studies to read and preparatory activities to try.
My second pregnancy and birth was an intensely emotional, peaceful and healing experience and I am so grateful she helped me achieve one of my most precious life goals."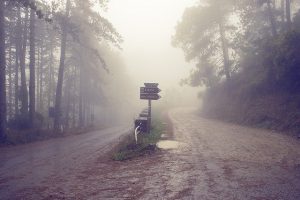 Ashley
"I called Emily "the best doula in the world". I can't speak of her highly enough, and even more powerful, neither can my husband.
I was desperate for familiarity and comfort during labor, which with the Swedish system of shift changing midwives and doctors, I knew I wasn't going to get. Emily offered that plus way more.
My husband, who was skeptical but supportive of the doula thing all together, was singing her praises in the days after."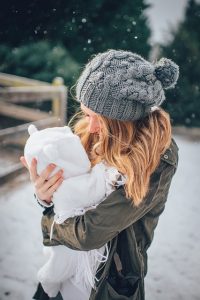 Gosia
"I think that without Emily, we (me and my partner Harri), would not have had so good an experience with Matilda's birth.
You wouldn't believe that a few chats and theoretically small things done by Emily during the labor would make so big a difference.
It was our second baby and I can compare deliveries with and without a doula.
I think that involving Emily in my birth was the best decision!"