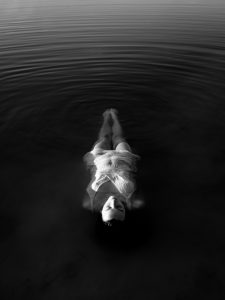 Healthy Births, Happy Babies: Episode 69 – What is Floating & How it Can Help During Pregnancy?
Why this podcast?
One of the reasons I like this podcast is not only for the vast array of information on everything from pregnancy, birth, the postpartum and parenting but also because it is hosted by a doctor but still has a focus on undisturbed birth.
Even if undisturbed birth is not your thing there is still a great choice of episodes to be found.
Episodes cover prenatal nutrition, hypnobirthing, postpartum recovery, raising a healthy family, tips for partners, vaccinations, depression, tongue tie and breastfeeding to name but a few.
I featured this podcast back in January so I won't repeat all of the details in this post.
If you'd like to read about this podcast in more detail please click on the post If it ain't broke don't fix it, which features an episode with Dr Stu – "Pregnancy is not a disease".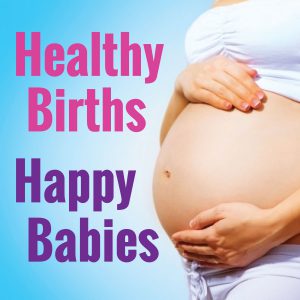 How does it look?
Episodes are released each week and are generally thirty to thirty-five minutes long. Most feature guests who are experts in their chosen field and have a lot of great knowledge to share.
Why this episode?
Something popped up on my facebook page a few days ago about floating and then when I sat down to decide on this week's blog post this episode caught my eye and it seemed like fate.
Also, the whole concept of floating sounds amazing and I definitely plan to find somewhere I can try it out!
Who should listen to this episode?
Anyone, pregnant or not, who would like to know more about the health benefits of floating and especially those for whom the idea of being weightless for an hour in a warm, dark, silent space and coming out feeling like a brand new person holds some appeal.
I know, right?
The episode
This episode features two midwives, Kirsten Gerrish and Lena Kilic, who run The Heritage Birth Centre and Float Alaska.
They introduced floating in 2015 and have been amazed by its impact.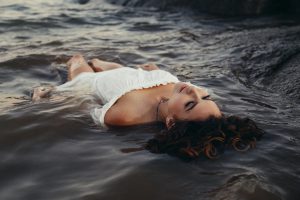 So, what is floating?
Floating involves a 4 by 8 feet (or 1.2 by 2.4 metre) tank, 10 inches (or 25 cm) of water, 800 pounds (or 363 kg) of Epson salts, darkness and a whole hour of complete bliss.
Or at least that's how it sounds to me.
Floating is great for anyone experiencing aches and pains but, because the body is totally supported by the salt dense water, it is especially good for pregnant women.
At first, I thought that being in such a small, dark space sounded a bit claustrophobic but Kirsten and Lena point out that because it is so dark, pitch black, in fact, that rather than feeling that the walls are closing in you actually feel like they are expanding, that there are no walls.
I thought that was an amazing way to frame the experience and it made floating sound so utterly freeing.
Also, the water in a float tank is so salt dense (think the dead sea) that you couldn't sink if you tried.
What are the benefits of floating?
Floating allows you to relax all of your muscles completely and as your belly grows and body changes during pregnancy, this could provide some much-needed relief.
Muscle cramps can be reduced.
The Epson salts can help to reduce swelling which can be an issue for women during pregnancy.
Lena and Kirsten's colleague, whilst pregnant with twins, took photographs of her swollen feet before and after an hour in the float tank and they couldn't believe the difference.
It could even help with positioning your baby.
Lena and Kirsten cite a case of a woman coming in for a float session at the end of her pregnancy with her baby in a posterior position (the baby's spine lying along the mother's spine). Because she was so totally supported by the salt dense water she could lie on her stomach and her baby turned into a much more optimal position for birth.
So many pregnant women mention lying on their stomach as something that they really miss during pregnancy. Floating allows you, at any stage of pregnancy, to do just that.
Even if your baby doesn't need to turn, just being able to position yourself in the way you want to for a while, without feeling heavy or uncomfortable, would be pretty appealing to many women.
They also mentioned marathon runners coming in for a float session after a race and coming out feeling like a whole new person.
Now I'm no marathon runner but listening to this episode whilst running on the track definitely inspired me to try it out!
What really made an impression on me was the idea that floating in a quiet, dark space, being totally weightless, creates a deep connection with your baby.
For that hour you both share the same womb-like experience.
The host of this episode, Dr Jay Warren, talks about how, as a chiropractor, he often works with pregnant women but is still limited by gravity.
Of course gravity exists within a float tank too but it is probably the closest you will get to experiencing complete weightlessness.
I can only imagine the feeling of relief that that could bring in the third trimester of pregnancy!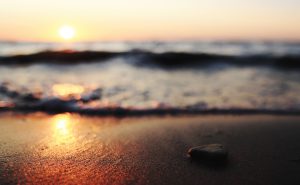 How long do the effects last?
Lena and Kirsten were not able to be specific about this but they pointed out that it would depend on how far into her pregnancy the mother was. The further along she is, the less time the benefits last.
I think, though, that as much as floating has many benefits, it can also be seen as an experience in itself.
In that tank you can be completely at peace both mentally and physically and that sounds amazing.
Is there anyone who should not float?
If you are bleeding or if your water has broken you should not be in a float tank.
To wrap up
At one point in the episode Kirsten and Lena mention that once you relax and are still, the water temperature and your body temperature are about the same.
You lose the feeling of where your skin ends and the water begins and you have the feeling that you are in nothingness.
To me, at least, this sounds like a wonderful, healing experience, not only for your body but for your mind.
If anyone has experience of floating I would love to hear about it.
Please leave a comment below.
Other episodes on this topic
Remarkably Human
Just Float.com – Two Firsts: Pregnancy and Floating
(not a podcast but a perfect addition to this post!)
Emily Wills is a doula based in Stockholm. She believes that birth can be a beautiful and empowering experience and started this blog as a way of sharing some really great podcasts. She is also a mother of three and an enthusiastic runner.