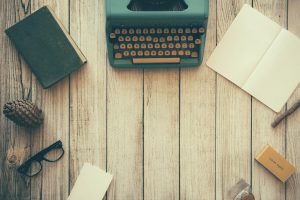 The Cord: Episode 27 – How to write your birth story
Why this podcast?
"Birth is a human rights issue"
This is the byline that you hear at the beginning of each episode of The Cord and the theme of your rights as a pregnant and birthing woman runs throughout this podcast.
I find that incredibly important and it's one of the things that keeps bringing me back to The Cord.
The Cord is comprised of interviews with experts on pregnancy, birth, postnatal and parenting issues. Many different subjects are covered including pregnancy fitness, male midwives, homebirth and breastfeeding. I know you will find some fantastic episodes to inspire you.

How does it look?
The Cord aims to bring you –
"connection, peace and empowerment in your birthing year and beyond"
The Cord released its first episode in the autumn of 2015 and by early 2016 could already claim twenty-one episodes.
More recently, episodes have been released about once a month.
The Cord is a really interesting, diverse source of information and just so happens to be hosted by my friend and mentor, Amy Neuhedel.
Amy is a doula, childbirth educator, mom coach and all around amazing person.
Episodes range from ten to forty-five minutes with an average episode being around twenty-five minutes.
You may remember that I featured this podcast in the post –
"Buying time at the hospital".
By clicking on that link you can find a few more details about The Cord as well as a post featuring another great episode.
Why this episode?
So many of us, especially mums, find it hard to carve out time for ourselves.
Time also goes by so quickly, one minute our babies are newborns and we can't imagine forgetting a single moment with them and the next they are toddlers, then starting school.
You realise that there are so many moments just passing by.
The online course that Chris Kay Fraser runs is a great way to combine recording some of those amazing moments with finding some time for yourself.
Chris runs Firefly Creative Writing and has co-created MOMoirs, an online workshop for women at all stages of motherhood who want to reflect on their journeys and find some me time.
Even if you are not interested in doing the course this episode has some great tips on how you can capture some of those memories without necessarily having to sit down and write a whole book.
Who should listen to this episode?
Anyone who finds it hard to find the time to capture all those moments with your children but who desperately wants to and anyone who craves a bit of time for themselves.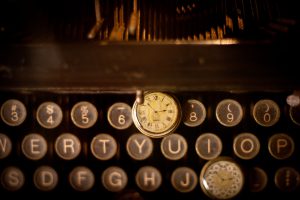 The episode
"A word after a word after a word is power"
The episode closes with this quote from Margaret Atwood's poem "Spelling". I loved it so much though that I wanted to put it at the beginning of this post.
Something that Amy said during this episode also really struck me –
"Time is always the same. There's no more, no less.
You just decide what you fill it with"
We will simply never have enough time to do all of the things that we want to do. We have to prioritise.
Having a baby forces you to do just that.
Feeding, cuddling and changing over tidying, laundry and showering.
At times it can be frustrating but when we look back will we remember piles of neatly folded clothes or will we remember holding our babies as they slept?
Why is it important for mothers to write their stories?
I love how Chris talks about what a huge experience it is to grow and birth a human being. She talks about how this experience can bring so many emotions, challenges and uncertainties, that we get very crowded inside.
Writing is one way to release some of those emotions and create space again.
Chris goes on to say that although there are many stories already out there they don't always cover the full spectrum of motherhood. By writing, and possibly sharing your story, you can reassure other mums in similar situations that they are not alone and you, in turn, can be reassured by reading their stories.
Although Chris doesn't suggest implementing these tips in those first few precious days with your new baby, once your little one gives you a little room to breathe, this may be a perfect time to make a commitment to prioritising you and your baby and those oh so precious moments that can so easily flit past.
Even though it doesn't seem like it, time will go so, so fast and memories fade. Not all of them, but many.
But, what if you could hold onto them by taking just a minute or two out of your day?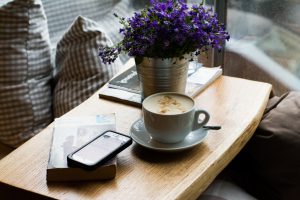 Chris' tips
Take photos
Almost everyone has a phone with a camera and it's such an easy way to capture some amazing moments. I would also add, please include yourself in lots of the pictures too.
Breastfeeding, cuddling on the sofa, babywearing. All those everyday things that make up your lives together.
These will be beautiful memories not just for you but for your child.
Make audio recordings
Again, when something happens that you desperately want to remember but you don't have the time (or the hands!) to grab pen and paper you can probably grab your phone and record yourself sharing that memory.
Make an audio diary
This takes the last tip a bit further.
Maybe just record a few lines whilst you are breastfeeding each day to help you remember how those first wonderful, but often slightly hazy, weeks looked.
Chris gives an example of a writer she knew who used to put down one sentence when her son was nursing on one breast and one sentence when he was on the other.
That's totally do-able!
Record how you are feeling
When you (or your child) looks back those memories take on a lot more meaning if you include your feelings.
This can be something as simple as
"you're one week old today and this is how I am feeling"
or
"today, you're ten days old and this is what I'm thinking"
This adds so much more depth and colour than simply recording the what and the when.
 To wrap up
"What if I'm no good at writing?"
"I don't know where to start!!"
"I'm nervous……"
I'm going to end with a quote from Chris about these negative voices that so often lurk in the backs of our heads.
Her advice?
"Turn down the volume on those voices and just begin"
–
I would love to hear from anyone who writes on a regular basis.
Do you have tips on how to make writing work as part of your everyday life?
What inspires you to write?
What does writing mean to you?
Please drop me a comment and share your experiences.
Other episodes on this topic
Birthful: Episode 100 – Sharing your birth story with your child
Emily Wills is a doula based in Stockholm. She believes that birth can be a beautiful and empowering experience and started this blog as a way of sharing some really great podcasts. She is also a mother of three and an enthusiastic runner.