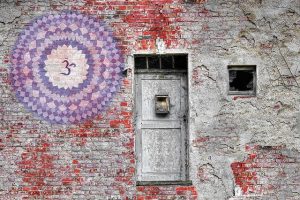 The Birthful Podcast – 5 Physiological Birth Mantras That Work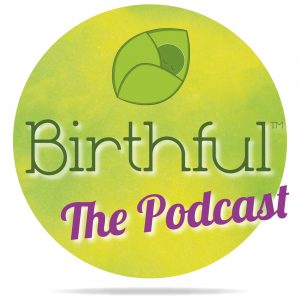 Why this podcast?
With around two hundred and fifty episodes covering a huge range of pregnancy, birth and postpartum topics, this podcast is one I return to again and again.
Hosted by the mighty Adriana Lozada, each episode is packed with great info and Adriana's enthusiasm and warmth make this podcast a joy to listen to.
As well as hosting this podcast, Adriana is also a birth doula, postpartum educator, writer and author.
Interviews with pregnancy, birth, postpartum, breastfeeding and parenting professionals, along with Adriana's own experience, make for a well-rounded podcast.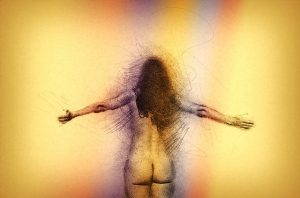 The episode
Mantras can be a wonderful way of preparing for your labour and birth, no matter whether or not you identify with the crunchier side of life.
Repeating mantras that resonate with you can help you to enter in to your birth experience calmly and positively.
Let's jump in!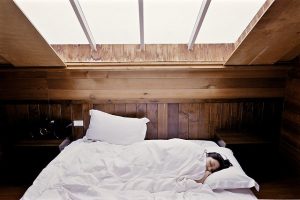 Mantra #1: Ignore it until you can't anymore
This is one that I love and talk to my clients about all the time.
Early labour can be long and slow and the longer you can just ignore it, the better.
Why?
Well, if you start to focus on your surges from the very first twinge, your labour is going to feel like it's gong on forever.
Plus, you can't think yourself further into labour, the best way to progress is to simply let go, take your thinking brain out of the equation (ie don't focus on what's happening) and let your body do the work for you.
If it's night time, sleep, or at least rest.
If it's during the day, do your normal thing allowing time to rest when you feel like it.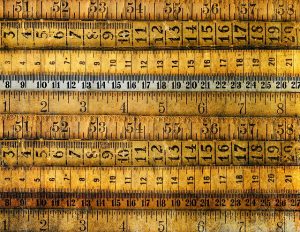 Mantra #2: Birth is not linear
Many of us have the idea that labour starts, gradually builds in intensity until it's time to push and then a baby appears. It can be like that but it can also be very different and it's all ok.
While most people find that eventually their surges get longer, stronger and closer together, labour, particularly early labour, can start and stop.
How you are feeling emotionally and mentally can effect you labour.
Letting go of expectations and stress and just relaxing and trusting that your body knows how to do this can really help.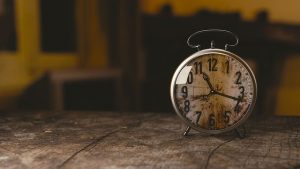 Mantra #3: A 5-1-1 contraction pattern is not going to sneak up on you
This one is for the partner as much as it is for the birthing person and I plan to add this to the prenatal discussions I have with clients.
Many care providers will advise you to head in when your surges are:
– 5 minutes apart
– 1 minute long and have been following this pattern for at least
– 1 hour
A 5 or 4 or 3-1-1 contraction pattern will feel pretty intense and will almost certainly require the person experiencing the surges to breathe and find various ways of moving through each one.
You won't miss it.
I love that Adriana says that timing surges can be seen as –
" A first intervention"
This is because it will make you focus on early labour (brain) instead of just letting it happen (body).
Focus instead on ensuring that the birthing person is fed, hydrated, well-rested and, I love this, pampered.
If you feel like things are getting intense you could always time the surges for a little while just to get a base line and then decide what to do from there.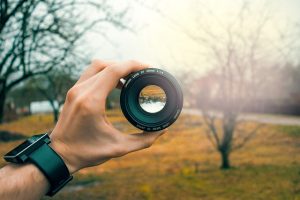 Mantra #4: Cervical checks are just a snapshot
This!!! This!!!!!!! This!!!!!!!!!!!!!!
They are a photo and not a video.
What???!!!
A cervical check tells you nothing about what has happened or what is going to happen.
It does not tell you how long it has taken you to get to that number or how long it will take you to reach full dilation.
It is simply a snapshot of where the cervix is at that exact moment in time.
A similar mantra that you could use is –
"Your cervix is not a crystal ball"
It can take a long time, days even, to reach two or three centimetres and then a matter of hours to get to ten. Things can also go from zero to ten in an hour.
Remember that "birth is not linear" and that your body is not a machine.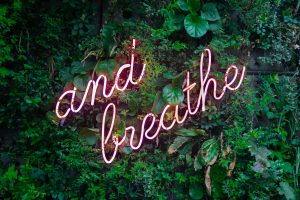 Mantra #5: Rest smart
Especially in early labour, whilst you are ignoring things and going about your life, ensure you balance activity like walking, lunch out with friends or working with a (side-lying) rest or even a nap if you can manage it.
Later in labour it is tougher to rest but still important.
If side-lying on the bed is no longer an option, consider kneeling up and leaning over the back of the sofa or bed.
Sitting backwards on a chair or the toilet with pillows piled up to lean on can be great as can sitting on the birth ball with someone on a chair behind you so that you can lean back on them and let them support you.
A bath or shower in a dimly lit room can also be wonderful.
Have someone close by in case you manage to catch some quick but deep nap in between surges.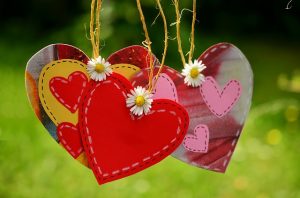 To wrap up
Adriana provides so much more detail and ideas for each of these mantras and I encourage you to listen to this episode in full to benefit from all of her wisdom and experience.
Plus! There's a follow on episode with even more amazing mantras that you can find here.
Did you use mantras during pregnancy? If so, which ones were the most helpful?
I'd love to hear from you.
Until next time!
Emily Wills is a doula based in Stockholm. She believes that birth can be a beautiful and empowering experience and started this blog as a way of sharing some really great podcasts. She is also a mother of three and an enthusiastic runner.