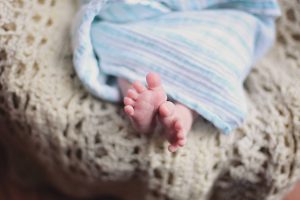 Evidence Based Birth – What are the birth implications for a suspected big baby?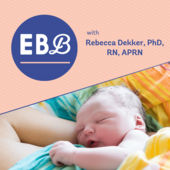 Why this podcast?
"If you don't know your options, you don't have any." Diana Korte and Roberta Scaer.
In order to have options you first need to know what those options are and that requires information. Luckily, the internet is a source of endless knowledge but how much of it can really be trusted?
Evidence Based Birth is a fantastic and very accessible resource that is exactly what it says it is – evidence-based – and that is key when you are researching your birth options.
Apart from this great podcast, Evidence Based Birth provides short videos and clearly written blog posts about so many pregnancy and birth-related topics.
I really hope you'll check it out!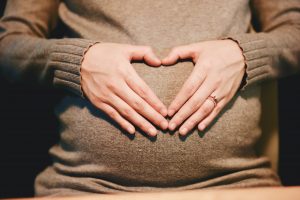 Why listen to this episode?
I hear more and more often about women who are advised to induce their birth due to a suspected large baby. But, is having a large baby risky? And, can we really know how big a baby is going to before they are born?
If you are pregnant, I recommend that you listen to this one (it's only 20 minutes) so that, in the event this subject arises, you have some solid information on which to base further conversation with your care provider.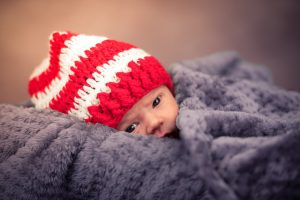 The episode
I should say that this podcast is based in the United States and much of the research and statistics are U.S. centred. The general information is still relevant for women in other areas, however, so please don't let this put you off.
Macrosomia is the medical term for a big baby. A baby is generally considered big if they are 4kg or more at birth and research from the U.S. shows that 1 in every 10 babies are born big. Further research from the U.S. shows that 1 in every 3 women are told at the end of their pregnancy that their babies are too big.
Did you notice something interesting about those numbers?
If a care provider suspects that your baby is big they may recommend artificially inducing your labour.
5 assumptions about big babies that lead to induction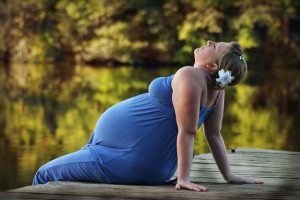 #1. Big babies have a higher risk of shoulder dystocia
This is where the baby's shoulders get stuck on their way out and about 7-15% of larger babies do have some difficulty with the birth of their shoulders. Although shoulder dystocia does carry risk, the majority of these cases are managed without any harmful consequences.
It's also important to note that shoulder dystocia is a possibility with babies of any size and your care provider should know how to handle this situation.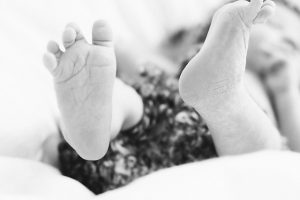 #2. Big babies are at a higher risk for other birth problems
Research shows that mothers who give birth to big babies may be at a higher risk of a perineal tear and postpartum haemorrhage and that large babies may have a higher risk of complications such as low blood sugar or temporary breathing issues.
Researchers think that part of the increased risk may be due to the size of the baby and part may be due to the fact that big babies are more likely to be born via an induction or cesarean, so the true risk here is unclear.
Interestingly, 9 different studies have shown that just suspecting that a baby is big, even if the baby turns out to be small, can lead to higher rates of induction and cesarean and higher diagnoses of a stalled labour (failure to progress).
A study that compared women who were suspected of having a big baby with women who were not predicted to have a big baby but in the end had one, found that the women suspected of having a big baby had three times the rate of induction, three times the rate of cesareans and quadruple the rate of maternal complications compared to the women who had 'surprise' big babies.
I appreciated the fact that the host, Rebecca Decker, summed this up by saying that although birthing a big baby carries some risk, the care provider's suspicion that there might be a big baby carries its own set of risks.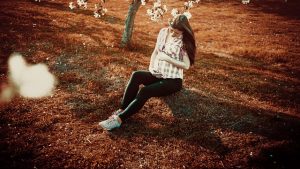 #3. We can predict if a baby will be big
The evidence shows that both physical examinations and ultrasounds are poor at accurately predicting a baby's birth weight.
A 2005 study found that the accuracy of ultrasound in predicting a baby's weight at birth was less than 50% and that the accuracy of a physical exam was between 40% and 50%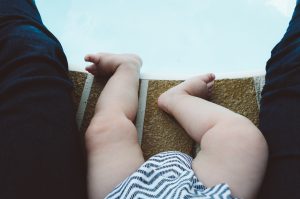 #4. Induction will stop the baby growing more
The evidence here is conflicting.
A Cochrane review that summarised the results of four studies showed a decrease in shoulder dystocia and collarbone fractures in the group of women who were induced but an increase in the rates of severe perineal tears in mothers and the incidence of and necessity for treatment of, jaundice in newborns.
The rates of vacuum delivery, cesareans, NICU admittance, nerve injury and low APGAR scores were the same in both the induction group and the waiting for birth to begin naturally group.
The largest study that was examined in this review was published in 2015. The researchers brought together 818 women with suspected big babies and they were either induced at 37-38 weeks or waited for labour to begin naturally (up until 41 weeks).
The women who were randomly assigned to the induction group had lower rates of shoulder dystocia. Whilst there was no difference in the rates of cesareans or adverse maternal outcomes between the two groups, the babies in the induction group were more likely to have and need treatment for jaundice.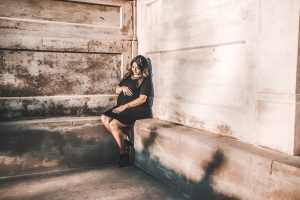 #5. The benefits of a planned cesarean for a big baby outweigh the risks
Interestingly, there has been no research on this specific topic. ACOG (American Congress of Gynecologists) has stated that their opinion is-
"Planning a cesarean to prevent shoulder dystocia may be considered for suspected big babies with estimated fetal weights of more than eleven pounds in women without diabetes and …nine pounds fifteen ounces in women with diabetes."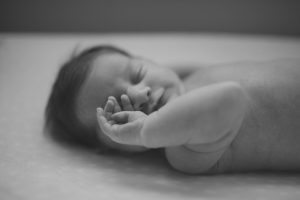 To wrap up
I think it's important that Rebecca underlines that much of this research focuses on women without diabetes. If you have diabetes or gestational diabetes the risks and benefits may be slightly different for you.
Rebecca summarises the episode by saying that while it is true that big babies are at a higher risk of shoulder dystocia and possibly other birth problems too, the problem is that we cannot accurately predict if a baby is going to be big or not.
Research shows that inducing early carries both risks and benefits and as far as planning a cesarean for a suspected big baby, there simply isn't any research out there.
Unfortunately, this one isn't clear-cut and I would encourage anyone who is told they may be carrying a big baby to keep a very open dialogue with your care provider and ensure that whatever you decide, it is, ultimately, your decision and one that you feel at peace with.
The episode itself goes into the studies in much more detail and Rebecca cites a lot more statistics. For a more well-rounded overview, I recommend that you listen to this episode in full and you can also check out Rebecca's post on it here.
Until next time!
Emily Wills is a doula based in Stockholm. She believes that birth can be a beautiful and empowering experience and started this blog as a way of sharing some really great podcasts. She is also a mother of three and an enthusiastic runner.