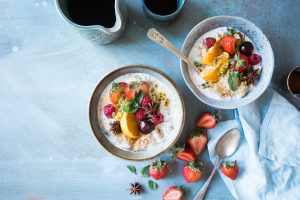 Newbies – Postpartum Nutrition for New Moms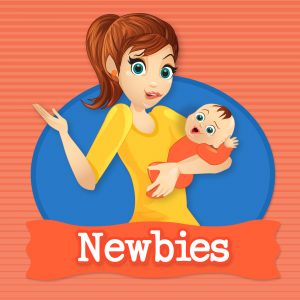 Why this podcast?
Whilst exploring the array of fertility, pregnancy, birth and parenting podcasts under the umbrella Parents on Demand (or POD) network for my previous post I stumbled across the Newbies podcast.
Covering areas such as preparing your car for your new baby; delayed postpartum depression; tears and episiotomy; swaddling; cloth diapers and sex after baby, this podcast seemed a great one to feature here.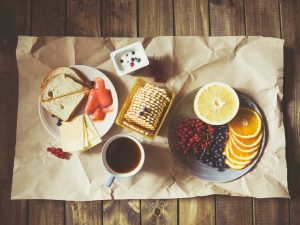 Who should listen to this episode?
Expecting mums, partners and any family and friends who are planning to help out with food post-baby.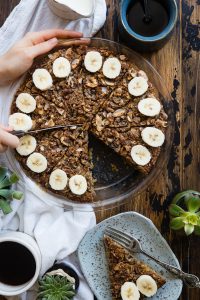 The episode
The episode starts by introducing the guest listener, Natalie, who joins the discussion about postpartum nutrition. Now, whilst important, nutrition is not the most exciting thing ever.
BUT!!! Natalie goes on to explain that she is a stay-at-home-mum with three sets of twins and a ten-month-old who has recently given birth to quadruplets.
That certainly got my attention!
I think it's safe to say that if this mum can ensure that she's eating well then the rest of us can give it a go too.
I should say that, as with many podcasts, there are a few annoying adverts sprinkled into the mix but that's where the skip forward button comes in handy!
On a similar note, there is quite a long discussion at the beginning about an advertising campaign aimed at stopping unhealthy eating habits in breastfeeding mums so you can see if that's something you find interesting or not when you listen.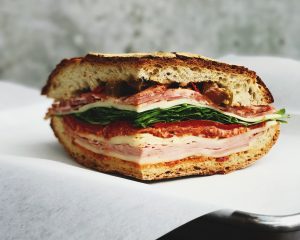 Why is good postpartum nutrition important?
Pregnancy and birth happen all around us, all the time. It's so easy to forget that both of these things are huge physical experiences. After our babies arrive we may be breastfeeding and will certainly be super busy taking care of this new little person.
However, we are also doing a lot of healing and proper nutrition is important.
Protein, Vitamin A, Vitamin C, Zinc and Iron all play a key role in that healing process.
Continuing to take your prenatal vitamins plus an Omega 3 supplement is a good backup but how can you ensure you are eating well too?
I love that the ladies at Newbies point out that, whilst a salad can be great, you really need food that –
a) packs a few more calories and
b) you can eat with one hand.
So, here are a few ideas!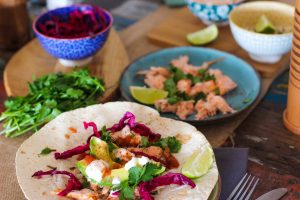 #1. Frozen tortillas
Yes, you'll have to defrost them before you eat them but I thought these were a great small meal or snack that you can prepare ahead of time and keep for when you need them.
Simply throw something like eggs with ham or chicken and some cheese into a wrap and freeze. Take one or two out the day before and there you have it, quick but nutritious.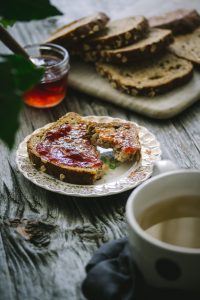 #2. Peanut butter and jelly
That's jam for some of us.  You could easily substitute a different nut butter if peanuts are a no-no for you but this simple and quick sandwich filling can be prepared ahead of time (preferably by someone else) and won't go bad.
Add a bowl of yoghurt and some fruit and you have a good range of protein, fats, carbs and vitamins with minimal effort.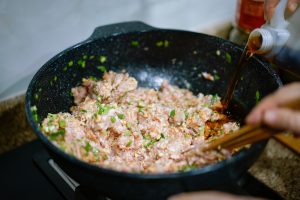 #3. Casseroles
Anything that you can throw in one big pot and, barring the occasional stir, just let cook. Again, making and freezing these ahead of time (ie, pre-baby) or asking a friend to organise a meal-train makes life simpler.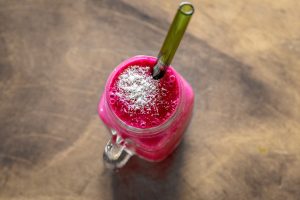 #4. Replacing dairy if necessary
This one is aimed at those new-mums who cannot eat dairy products for one reason or another. Good substitutes can include tofu and soy, rather than almond milk, was recommended.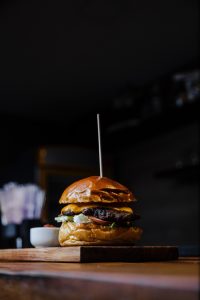 #5. Don't sweat the occasional burger
Sometimes there is just no time. Maybe you are leaving the supermarket with a baby who is going to need a feed the moment you get home. It's better to eat something than nothing so grabbing some fast food or a store-bought sandwich from time to time is no biggie.
If you find this happening pretty often, don't beat yourself up but do consider asking for more support so that you have some great, nutritious meals on hand.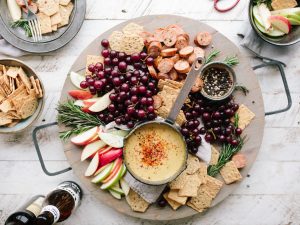 To wrap up
I love the tone of balance and self-care for the postpartum mum in this episode but I have to say I was a bit disappointed that so little of it was really geared towards the specifics of postpartum nutrition and that there were not more examples of foods to include.
I'd love to hear what meals you found handy to have around after your baby arrived and, because there were not so many ideas in this episode, here is a link to some simple and healthy meals and snacks that you can eat one-handed!
Until next time, thank you for reading!
Emily Wills is a doula based in Stockholm. She believes that birth can be a beautiful and empowering experience and started this blog as a way of sharing some really great podcasts. She is also a mother of three and an enthusiastic runner.